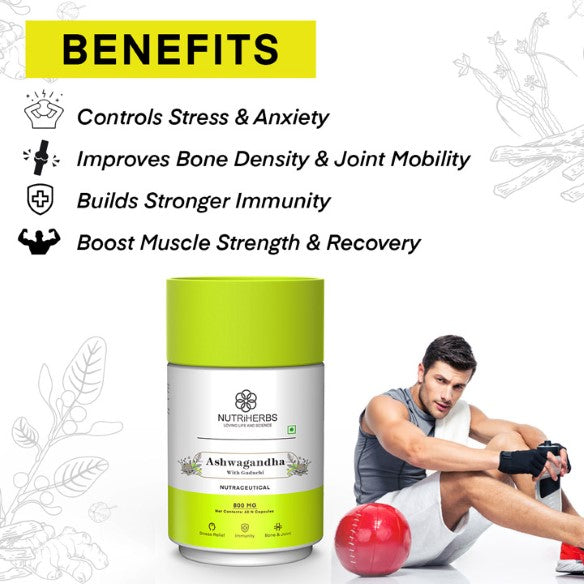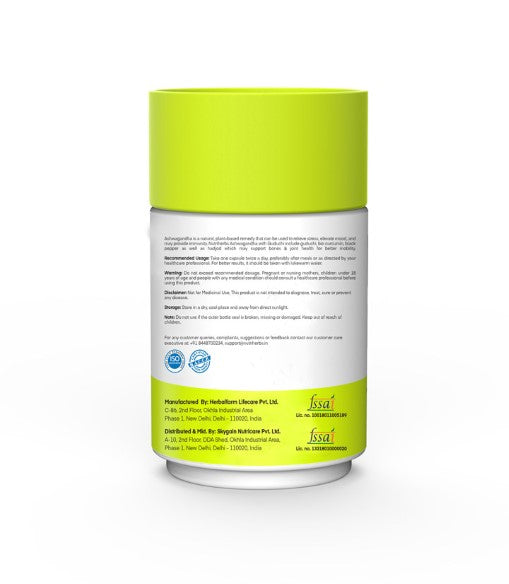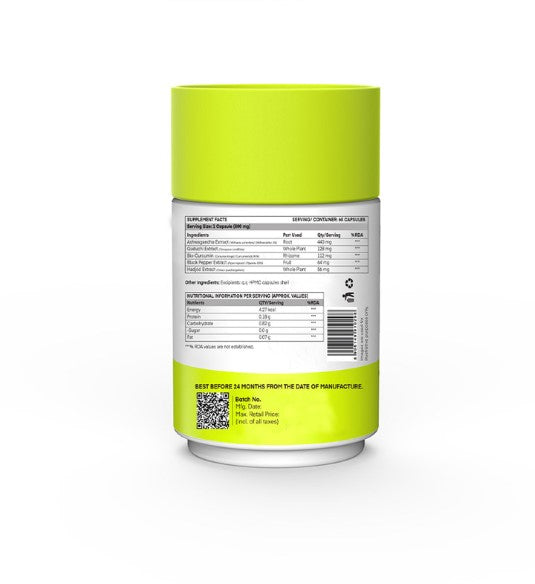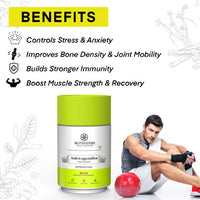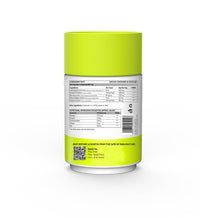 How to Consume NutriHerbs Ashwagandha with Guduchi?
One capsule 30 minutes after meals with lukewarm water.
When to Consume NutriHerbs Ashwagandha with Guduchi?
Two serving per day after meals or as recommended by your healthcare professional.
Gluten Free
Sugar Free
No Chemicals
Dairy Free
Non GMO
No Artificial
What it Contain?
Ashwagandha capsules contain 800mg of ashwagandha, guduchi, bio curcumin, black pepper and hadjod extract. It may act as a pain reliever. With its anti-inflammatory effects, Ashwagandha may help prevent the inflammation that causes pain and discomfort in the joints. It may be effective in treating forms of arthritis, including rheumatoid arthritis. This may help enhance performance and contribute towards the better muscle building as well. With its antioxidant effects, Ashwagandha may help promote muscle recovery during exercise and physical activity.
Guduchi may help increase the effectiveness of protective white blood cells which fight infection. It is an effective treatment for a wide range from fever and other infectious conditions. Organic Ashwagandha capsules contain immune-stimulating properties that help build up immunity, while also increasing energy levels & endurance. It also possesses potent antioxidant properties that help protect against cellular damage caused by free radicals.
What is the ingredient?
Delicious, organic and fresh – we keep your nutrients intact.
IND
Ashwagandha Black Pepper
IND
Ashwagandha Bio Curcumin
IND
Ashwagandha Guduchi
See

 

all 5 Ingredients
Do you really need an ashwagandha with guduchi supplement?
Ashwagandha and guduchi extract supplements are said to be helpful in reducing stress levels, improving cognitive function and boosting the immune system. The extract of the Ashwagandha root is said to help improve memory, reduce anxiety and depression, and improve sleep. Guduchi is said to help boost immunity, increase energy levels, reduce fatigue and promote better sleep.
How ashwagandha and guduchi help with immunity?
Ashwagandha and guduchi are two herbs that have been used in Ayurveda for centuries. They are both known for their properties that support immunity.Ashwagandha is a well-known adaptogen, meaning it helps with stress, fatigue and depression. It also has a positive effect on the immune system by boosting natural killer cells, T-cells and other white blood cells involved in fighting infections.
Have more questions?
We've got the answers!
Can i gain weight with Nutriherbs Ashwagandha Capsule ?
Nutriherbs Ashwagandha capsules can help to increase your appetite. So, in order to gain weight you need to take good diet along with Ashwagandha.
Is this possible for height increasing?
Nutriherbs Ashwagandha Supplement is for General wellness. It's Not for Height increasing.
What is use for women ?
you can use as a supplement.
Which colour is ashwagantha?
Nutriherbs Ashwagandha Capsules is the supplement for General Wellness. Per capsules contain 800 mg And the color of capsules is Light brown.
Is it useful for height growth for men around 25 years of age?
Nutriherbs Ashwagandha capsules are helpful in anti ageing, stress relief and extra energy.
What others have to say
Testimonials