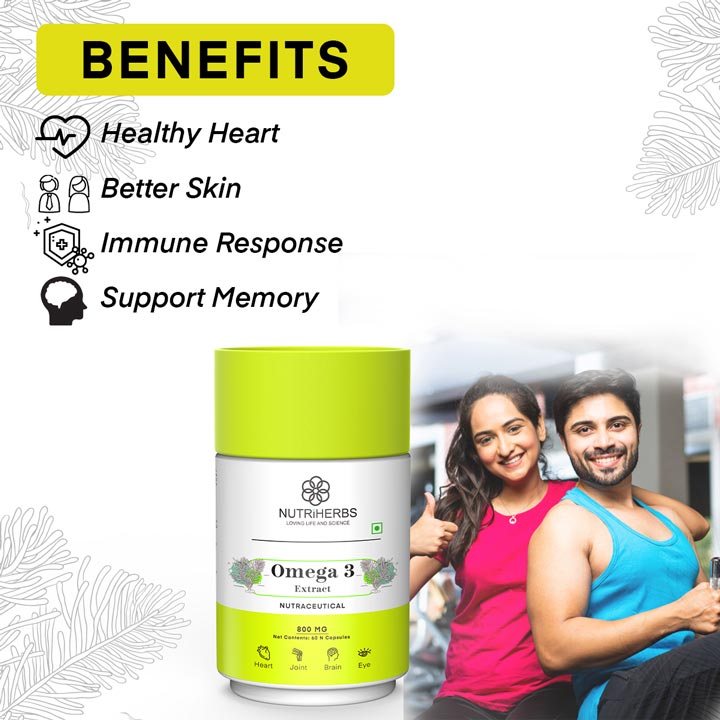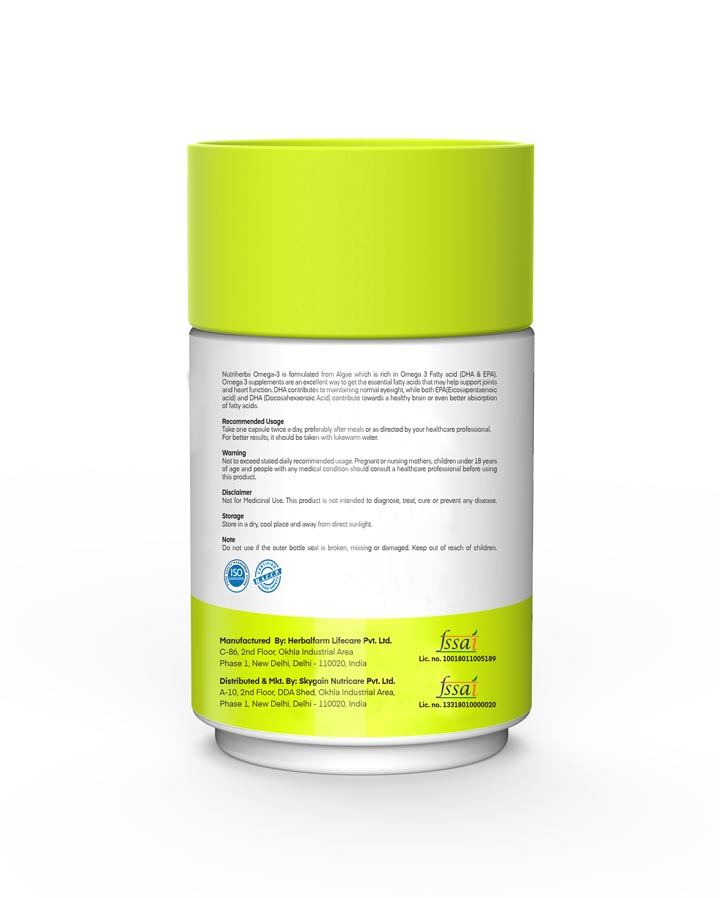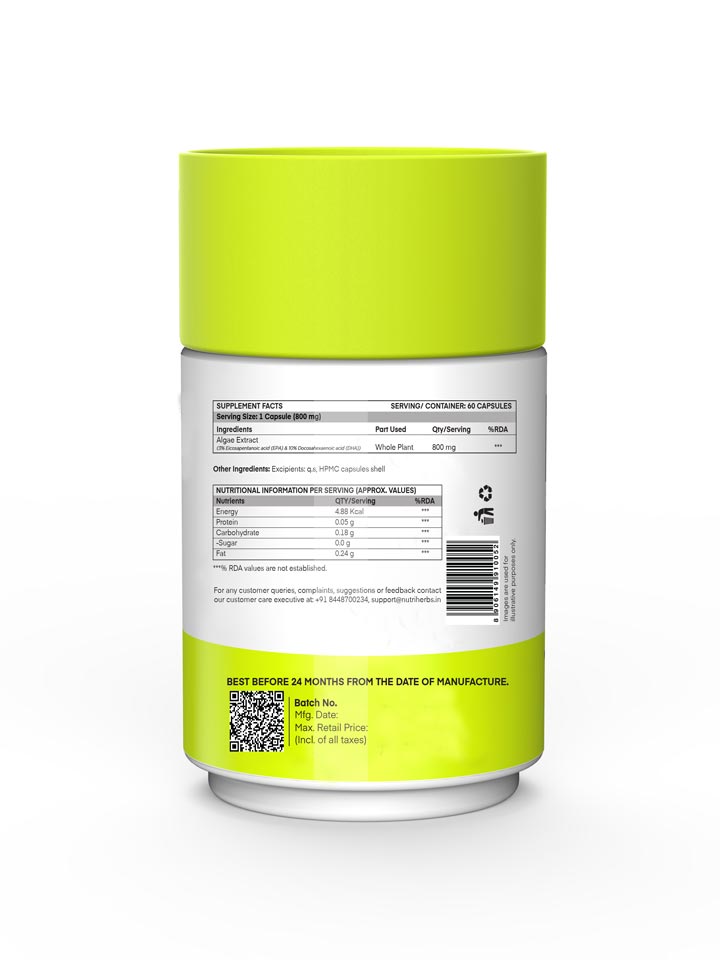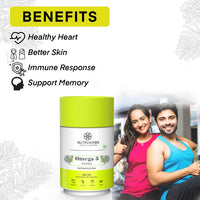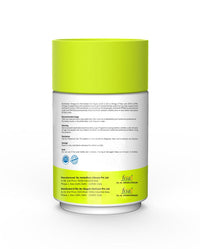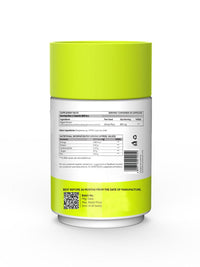 How to Consume NutriHerbs Omega 3?
One capsule 30 minutes before meals with lukewarm water.
When to Consume NutriHerbs Omega 3?
Two serving per day before meals or as recommended by your healthcare professional.
Gluten Free
Sugar Free
No Preservatives
Dairy Free
Non GMO
No Artificial
What it Contain?
Nutriherbs omega 3 capsules contain 800mg of algae extract. Algae-based DHA contains a different type of omega 3 fatty acid called docosahexaenoic acid (DHA). It's important to get enough DHA for your body to function properly because it's an essential nutrient that cannot be produced by the body on its own.
It needs to be supplied through diet or supplementation. It's a good idea to take a supplement that contains both EPA and DHA, as we need both of them for optimal brain function.
An omega 3 capsule is a type of fatty acid that promotes strong, healthy hair and nails. It has been found to be effective at preventing the loss of cells which causes thinning or brittle nail syndrome as well boosting skin elasticity for more youthful looking appearance.
What is the ingredient?
Delicious, organic and fresh – we keep your nutrients intact.
IND
Omega 3
IND
Omega 3
800mg
---
helps to lower the levels of low-density lipoprotein (LDL)
Algae are a group of plants that are usually found in water. Like all plants, algae have a pigment called chlorophyll that they use to turn sunlight into food. Algae can be found in all types of waters, including salt water, fresh water, and brackish water (a mix of salt and fresh water).
Do you really need an omega 3?
Omega 3 is also necessary for better brain function so if you tend to forget things easily then Omega 3 is one way to help you remember better. This is a natural supplement made using vegetarian natural ingredients which ensures that you do not have any side effects. This healthy fatty acid is a must-have for people whether they are vegetarian or non-vegetarian since it provides your body with the right dose of Omega 3 which is so essential for a healthy lifestyle. Omega 3 is also responsible for better bone and joint health and when you consume the supplement regularly it helps your body absorb more calcium which makes your bones stronger.
How Omega 3 help with cholesterols levels?
Omega 3 helps with cholesterol levels by reducing the amount of triglycerides in the blood. It also helps to lower the levels of low-density lipoprotein (LDL), which is known as "bad" cholesterol, and increase high-density lipoprotein (HDL), which is known as "good" cholesterol.
Have more questions?
We've got the answers!
What others have to say
Testimonials