Fenugreek (Methi) Extract Good for Lactation
Rs. 399.00
Rs. 899.00
-56% OFF
One Time Purchase
Net Content: 60 Capsules
Pack of 1
Natural with No Preservatives!
Rs. 399.00 Rs. 899.00 -56% OFF
Net Content: 90 Capsules
Pack of 1
Natural with No Preservatives!
Rs. 499.00 Rs. 1,499.00 -67% OFF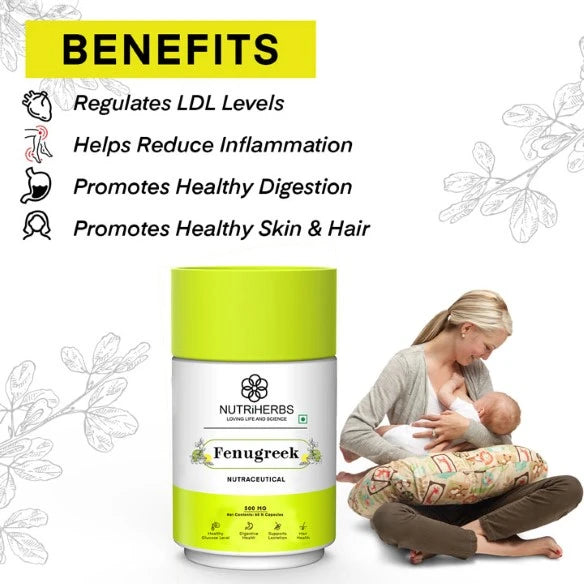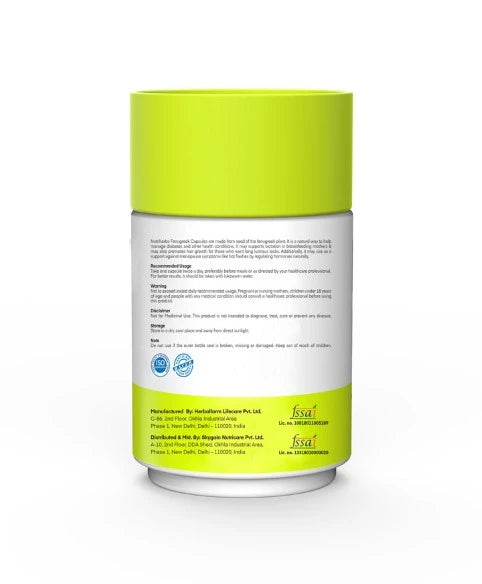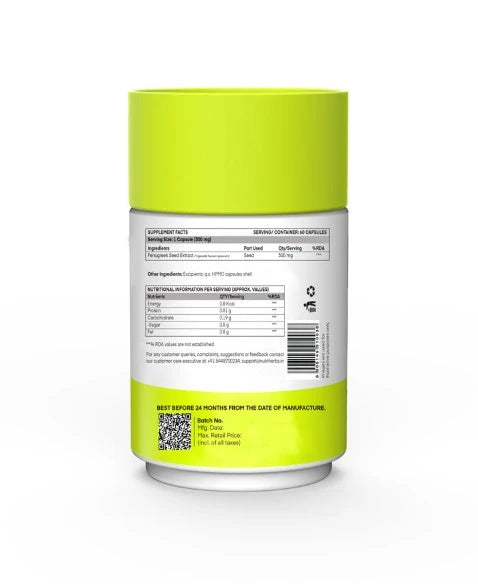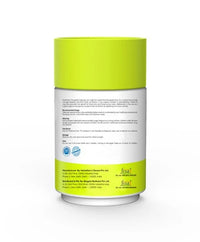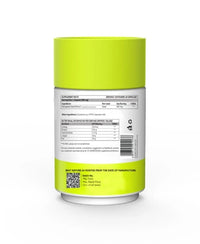 Extra 10% Off On Prepaid Orders
India Shipping (*Free Shipping In India & Cash on Delivery)
https://cloudconvert.com/jpg-to-webp
How to Consume NutriHerbs Fenugreek Extract?
One capsule 30 minutes after meals with lukewarm water.
When to Consume NutriHerbs Fenugreek Extract?
Two serving per day after meals or as recommended by your healthcare professional.
Gluten Free
Sugar Free
No Chemicals
Dairy Free
Non GMO
No Artificial
What it Contain?
These capsules contain 500mg of fenugreek seed extract which are really effective in promoting healthy hair and skin, increasing breast milk production, and in regulating your weight. These supplements are also known to help regulate sugar levels and ensure that you do not feel lethargic or tired even when you are breastfeeding.
What is the ingredient?
Delicious, organic and fresh – we keep your nutrients intact.
IND
Fenugreek Seeds
IND
Fenugreek Seeds
500mg
---
Fenugreek seeds are the dried, ripe fruit of Trigonella foenum-graecum, a plant that is grown in India, Pakistan, and other parts of Asia. Fenugreek is a herb that is used in Indian cooking. The seed of the fenugreek plant has been used as an ingredient in curry powders, pickles, and other dishes.
Do you really need a Fenugreek Seed Extract?
Fenugreek is a plant that has been used for centuries in traditional Indian medicine. It is an herb that has been traditionally used to stimulate milk production in breastfeeding mothers. Fenugreek also helps to lower blood sugar levels, which is why it may be of benefit to people with diabetes. The fenugreek seed supplement is a popular herbal remedy for digestive problems, including those associated with irritable bowel syndrome. Fenugreek seeds are also thought to improve the absorption of nutrients from food by stimulating the pancreas and helping digestion, which is why they can be helpful for people with chronic indigestion or constipation.
How fenugreek seed help in irritable bowel syndrome?
Fenugreek seed is a spice that has been used in Indian cooking for centuries. It is also used as a natural remedy for a number of health conditions, including diabetes, low libido, and irritable bowel syndrome. The seeds are rich in the compound called diosgenin. This compound has been found to have anti-inflammatory properties, which can be useful in treating irritable bowel syndrome. It can also help to increase blood flow to the genital area and improve sexual function.
Have more questions?
We've got the answers!
Total 5 star reviews: 21
Total 4 star reviews: 3
Total 3 star reviews: 1
Total 2 star reviews: 2
Total 1 star reviews: 1
86%
would recommend this product
Useful for lactating mothers

Fenugreek capsules is value for money product. Very helpful for lactating mothers. Within few days of use it increased my milk supply.. Neat packaging and hassle-free to use.

I do not recommend this product

Worst Product

I am using this product for breast growth but no any result. it's not good for increase breast size.

Very Good Product

One of the very good fenugreek extract capsules available in the market. Would buy again.

I do not recommend this product

Below Expectation

No effect on increasing lactation, otherwise ok . Need to Improve product quality

I do not recommend this product
Reviews Loaded
Reviews Added
What others have to say
Testimonials